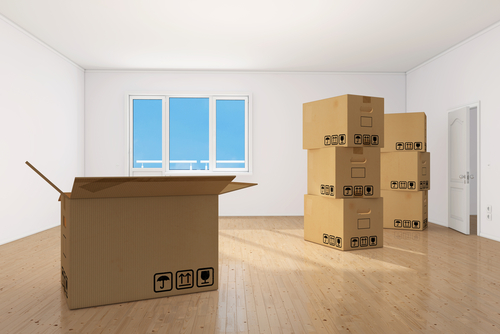 Assalaamualaikum Enterprises, more commonly known as AE Logistics, is a top provider of local and international relocation solutions in Singapore today. They are known for their team of the most reliable professional movers and packers in the island.
A team of dedicated movers and packers to assist in your moving process
A lot of people are having trouble with their relocation, be it moving into a new house or in a new office. They make sure to provide the best services to ensure that customers get hassle-free relocation anywhere in Singapore.
That is why AE Logistics only has the best movers and packers in Singapore. They are skilled and experienced, and they are also equipped to help clients at all times. This level of professionalism helped AE Logistics gain renown for being one of the most trusted movers in the island.
Professional packing services ensure your items are well taken care of
AE Logistics' movers are well-known for being versatile and meticulous when it comes to handling the customers' belonging before, during, and after the relocation, as well as their attentiveness to details when it comes to packing, loading and unloading of items. They can even provide packing materials from boxes, bubble wraps and tape, to make sure that their customers' packing needs are all covered.
These movers will make sure to take care of your belongings, and even properly maximize space so that you no longer have to get another moving truck. They even have disposal options if you want to throw away some items which you no longer need.
Local and international relocation services to meet your needs
Not only do they have the best professional movers, AE Logistics can also handle a variety of transportation requirements for both local and international relocation. They provide 24-foot trucks to help customers transfer their items to any location in Singapore.
This transportation service also applies to clients who avail their international relocation services to and from Malaysia. AE Logistics also has a team of professional movers who will help with all the packing and heavy lifting.
And to further help clients with international relocation, the moving company also helps in dealing with documents which are essential for international relocation. They will help you in taking care of your GST Permit Application, Electronic Appliances Application, and other requirements to make your moving in to a new place a lot easier.
Lastly, their warehousing services are really handy for those who are looking fro a cheap temporary space where they can store their belongings for the meantime. AE Logistics' storage spaces allows you to store items of all sizes and types, and you can apply for a short term or long term contracts to keep them there for as long as you want.
With a complete range of services, AE Logistics is truly a top moving company that you can always count on. For all of your relocation needs, always rely on their reliable professional movers in Singapore.
About Assalaamualaikum Enterprises
Assalaamualaikum Enterprises is a Singapore-based moving company providing professional but affordable relocation services. Among their solutions are local and international relocation services, as well as warehouse storage services. They are a moving company that is reliable when it comes to moving items not just around Singapore but also in other countries such as Malaysia.