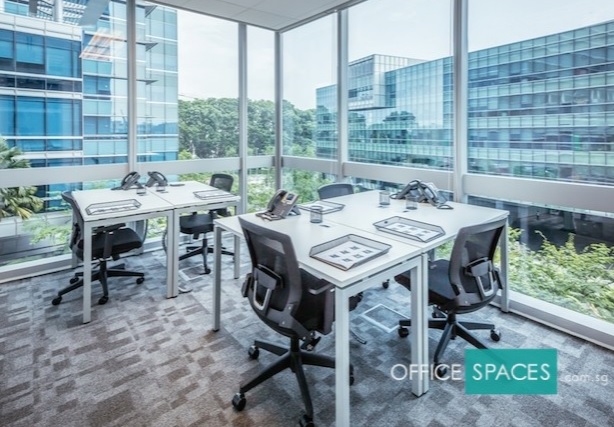 Are you an entrepreneur who's on the lookout for a space to allow for your business's operations to flourish? If so, then you'll be delighted to know about the latest spaces which office spaces has in store for you. Individuals who've been looking for an office space for rent in Singapore can pick from Galaxis Serviced Office, Harbourfront, One Raffles Place, Suntec City and so much more. Know about their amenities and see how they can meet your needs today.
Galaxis Serviced Office
This space is located in One-North, and it's perfect for small companies who are looking for an office with several facilities which are set up for them. The Galaxis Serviced Office is fully furnished as it has its receptionist who can welcome visitors or clients for meetings. As a complete office space in Singapore the Galaxis Serviced office has complete meeting rooms. It also has a shared copier and scanner, and for employees who'd like to store their food or have quick snacks, Galaxis has a shared pantry.
Suntec City
Office Spaces also has Suntec City listed among its selections of office spaces. It's comprised of four towers and it is located in the Fountain of Wealth. The office area is also located near Suntec Mall where a line of amenities and food options can be found. It can also be reached by employees, if they're especially coming from the Esplanade MRT andPromenade MRT.
Harbourfront
This one is rated Grade A as it is home to many multinational companies. It's very near the Harbourfront MRT, VivoCity and Harbourfront Center. If your company is aiming to establish a corporate image, this should be the complex which you must have. Did you know Harbourfront is also just five minutes away from the central business district of Singapore?With its complete office amenities, Harbourfront is also seven minutes' worth of walking distance in the Orchard area.
Asia Square
You can also set up base at one of the most prestigious offices along the central business district of Singapore. The Asia Square is very much known for its remarkable and grandiose architecture, and it also won an award for energy efficiency (BCA Green Mark Platinum Award). Among its tenants include Citi Group, Google, Allianz and so much more. They also have Westin which is a 5-Star luxury business hotel and Pure Fitness. This should make it much easier for your foreign clients to have a home away from home, as they also find it quite easy to get to your office without the hassles of traffic.
About Office Spaces
If you're looking for a partner in office property matching, then you'd find it quite advantageous to work with Office Spaces. They offer customized service packages, so clients may be fully assisted and have the spaces which actually meet their requirements. They have a network of tenants, landlords and investors which can serve as a helpful resource for those who prospect for office spaces for rent.