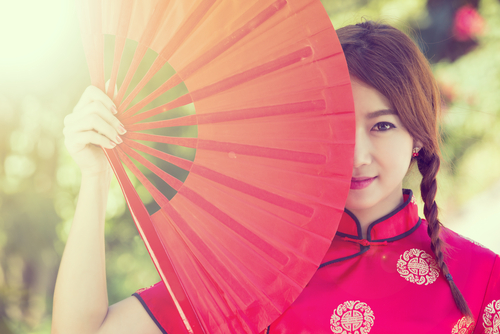 For a country that epitomises multiculturalism such as Singapore, we have a lot of decisions to make when it comes to weddings. Weddings are critical moments in a couple's lives. The bride and groom often spend months, if not years preparing for the official union of themselves as a married couple. Documentation work aside, wedding preparations are known to be a real mountain of work. And as we all know what's most important for a bride on the big day itself- the wedding dress must be perfect.
Being a multicultural country such as ourselves and Malaysia, we have our own ancestral customs and traditions to keep in mind for our wedding. But we could not help but be influenced by the white sparkling gown that we grow up seeing in movies. Traditional Chinese weddings usually have the bride and groom in red- the auspicious color of Chinese. True tradition calls for an overly accessorise, ornately decorated, heavy and bulky red wedding dress, but wedding dress designs have come a long way since then. They could not seem more out-of-style, especially when compared with our whiter alternatives of the west!
Now, Chinese Singaporean couples who are still hoping to make a nod to their cultural ancestry on their big day itself can rejoice, because cheongsam-inspired wedding gowns are now available for purchase at Cloth.ier! Being a Singapore-based cheongsam retailer, Cloth.ier offers a wedding collection that has a coveted selection of cheongsam-inspired wedding gowns that can give you the best of both worlds! Their cheongsam shop can be found at Tanglin Shopping Centre and City Plaza in Singapore, where they sell classic cheongsams, modern qipaos, and even accessories- all available for both adults and children! With their options of cheongsams, a well-fitted one is sure to be the best outfit for a wedding ceremony, or even for a wedding dinner or bridal shoot! Just be sure to pair the dress with some classic jade or silk scarf that will complete the look. The combination of modern cheongsam and weddings are sure to leave guests talking for days to come.
We can still honour our roots in a fashionable manner without being in fear of looking outdated! Have a look at their wedding collection, or feel free to pay a visit to their retail shops, Cloth.ier will be happy to assist you in finding the perfect wedding cheongsam dress for your big day.