Any successful businessperson will at some point have trained to become proficient in the art of presentation. From the very beginnings of a career, the way we present ourselves to our colleagues, managers and customers shapes the success we have. Moving up the career ladder takes a lot of hard work and determination, but also skill in key areas. One of those areas is in being able to give effective presentations in a wide range of settings, locations and under different levels of pressure. Professional training organisations can provide you with personal training on how to become effective at presentations, as well as offering class training for groups of employees if you are interested in putting together a training plan for your company.
A  presentation might be given in a staff meeting in order to put across your thoughts about a certain topic, or to put together a clear plan of action for others to follow in the upcoming days or weeks. As you move further in your career it may be required to give presentations in the boardroom to company directors in order to argue your case to be given a promotion, or to become a central part in the formulation of company policy and brand ideals. Beyond that, if you become an expert in your field you might be asked to give presentations externally, at conferences and other locations as an ambassador for your brand. All of these things are achievable and it is something you can work on now in order to build a solid foundation of presentation skills that can be utilised in many different scenarios.
Confidence is key. It is perfectly normal to have some level of nerves when you are about to give a presentation, whether you are speaking to a room of 4 people or a conference hall of hundreds of people. The best speakers utilise the nervous energy they feel, never allowing it to bubble to unmanageable levels and having complete pride and faith that they are good enough to speak concisely and effectively on the topic at hand.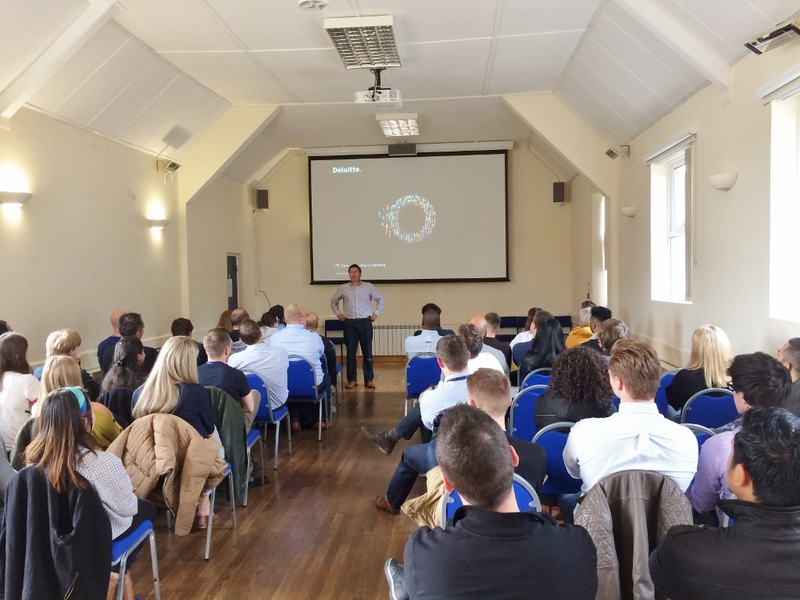 Your opinions matter. If you start believing this you'll go a long way to improving your presentation skills. Be fully prepared for everything that could potentially happen. Know your topic inside and out, and be prepared to answer questions that may fall slightly outside the framework of your presentation but that belong to the same topic. This approach allows for a calm and fluid style of presentation that will be easier to follow for your audience and also allows them to know that should they wish to talk with you further they can do so.
Timing is also vital, and you should always be prepared to add extra time to the notes you have in order to answer any questions or to overcome any nerves you are feeling at the beginning of the conversation. Whenever you feel too nervous, take a second to have a deep breath, sip on a glass of water as a way of breaking the tension, look at your notes and get back into the flow as quickly as possible. Presentations are an important part of any successful career, and with the right type of presentation training you can be prepared for anything.