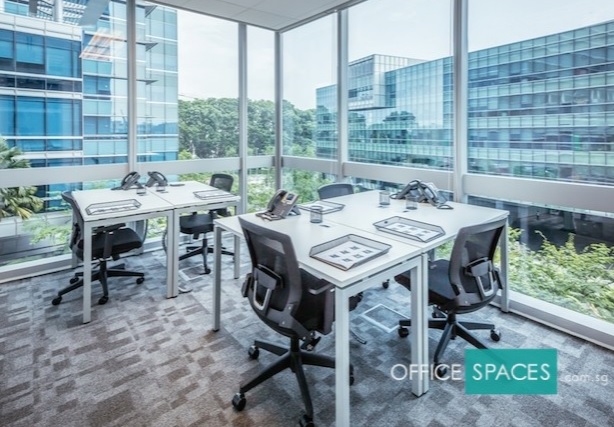 Are you looking to set up your business in a thriving location? Then you'll most definitely need a partner so you could find an office to match your operations. This is where office spaces will be quite handy. An office space for rent in Singapore can be quite a challenge to accomplish, but with customized services of Office Spaces you'll be sure to find a space for your business requirements.
Choose from a variety of office locations, including central business district of Singapore
Office Spaces has listings from the Galaxis Serviced Office, Suntec City, Harbourfront, Mapletree, Bugis Junction Towers, Asia Square, One Raffles Place and so much more. Some of them are located at the central business district of Singapore and most are conveniently located near commuting stations. This means they're quite easy for employees to reach.
If you're opting to go big, Asia Square particularly has the superior design and architecture, as it rightfully houses some of the world's biggest corporations. These include Google, Allianz, Citi Group and many more. The corporate vicinity also has the 5-star hotel Westin plus the Pure Fitness commercial gym. This means offices can welcome their international clients and give them the option to stay at the hotel to lessen the hassles of long commutes or confusing directions.
Office Spaces understands how not all tenants are the same. This is why they're willing to provide a package which should surely meet the needs of their clients. As part of its process, a shortlist of possible locations will be provided for their clients. Viewings may then be arranged, and when a particular place gets chosen the best price may then be negotiated upon. Move in preparations shall also be made, and this shows how full service coverage may be provided for a company looking for an office space in Singapore.
Gives out advice and the latest news in regards to office space in Singapore
Before signing up for a search agreement, if would also be a good idea for you to consider the advice pieces and latest news from Office Spaces. This way, you would be given some tips throughout your search for an office space. The latest news items also show which major complexes would be having major rental openings. A lot of factors need to be considered when it comes to choosing the right office space, which is why tips are useful for property prospectors.
About Office Spaces
Office Spaces is Singapore's specialist when it comes to matching spaces to the needs of various businesses. They also provide customized recommendations for their clients, to ensure the right fit would get established.
Office Spaces offer their services for tenants, landlords and investors alike. The spaces which they list up,fall under the categories of Office, Serviced Office, Shophouse Office and Industrial. These have their corresponding facilities to fit the needs of their clients.