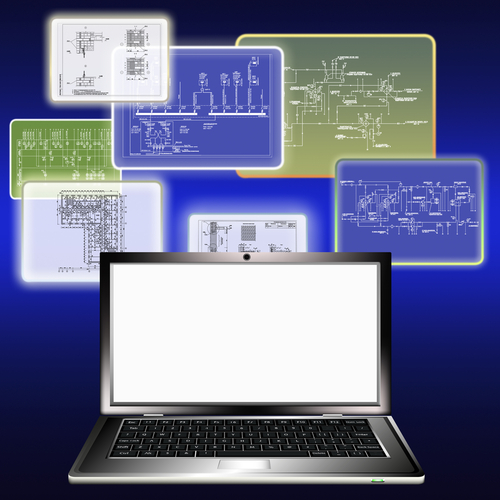 Good products and services often needs good marketing and packaging to appeal to their clients. It is difficult to reach out to the public if the company lacks the resources, knowledge and skills to enhance the appeal of their products and generate traffic to guide their target audiences towards what they have to offer. With the rising usage of the Internet and availability of data plans and smart phones, a website is a need for most companies. It is the front gate of what the company has to offer and it is crucial to have a good design.
Grid_Synergy is a transmedia hub that offers website designing services. With the vast amount of competition going on in the virtual world, the impressions of a customer towards a website is set in stone within the first few seconds of scanning through the home page. Users can easily close tabs and move on to other more attractive looking sites once they have decided that this site does not have what they want. Therefore, a good website design is needed to create an impact on the customers once they have landed on the home page.
Grid_Synergy has mastered the use of various elements to make a website interesting and unique in the eyes. With their creative team of graphic designers who are well versed with typography, space, colours, images, symbols, and user-friendly layouts, they have the edge to create a stunning website. Besides, they are also versatile designers, meaning that they are able to cope with different kinds of style, from cute to professional or from casual to formal. Apart from that, they are also sensitive to the current trends in the market, therefore they are always able to revise, cope and adjust to the needs of the current flow to make your website an updated and stylish one.
Grid_Synergy has been striving to produce creative and interesting web videos. Their latest creation, "Sands of our Fathers", was a video made in special dedication to the deceased former Singapore president Lee Kuan Yew. They told the story of development of Singapore using a projection of different art forms such as sand art, animation, stop motion, dance, and film that is woven seamlessly together.
Grid_Synergy also specialises in using SEO (Search Engine Optimisation) to increase the websites ranking across multiple search engines, making it appear on front few pages of search. For instance, when someone key in words that are related to your business and your company's website is the first few ones to appear on the first page, the possibility of them clicking on it and viewing your contents will be much higher than those located on the 2nd or 3rd page of Google search.
About the company:
Grid_Synergy is a transmedia studio aiming to provide clients with the best digital solutions. The company brings creativity to their projects by shifting perceptions and in telling engaging stories across various media platforms. The company does education, interactive media, cinema and  movie productions, television shows, corporate videos, and other kinds of web videos. For more information, check out http://www.gridsynergy.sg/.