You must still remember even now the worst presentation you went to. Perhaps it was because of an academic presenter who turned off the lights and turned on a PowerPoint presentation that's dull and boring to listen to. It might be that these people don't know that there are ways to use PowerPoint that will make the presentation more interesting and engaging. This is why all professionals should undergo PowerPoint training particularly those whose responsibilities entail public presentations.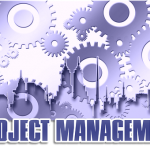 Wrong Uses of PowerPoint
A lot of presenters even the highly trained ones make use of the PowerPoint program as shortcut to creating a rigorous and difficult presentation. Once they post some sloppy text on the slides, and provide insignificant information, or a clash of patterns and colors, they tend to lose the audience's attention. There are also those who are far worse. They let the PowerPoint presentation do the talking while they stay hidden somewhere. It should not be forgotten that the program has to be used as a supplement to one's work. Knowing the right usage of PowerPoint is one highly valuable reason to undergo PowerPoint training.
Reasons for Presentations
Contrary to what most people believe, only a few presentations are produced for the purpose of disseminating information. One of the most valuable presentation skills to develop is the ability to motivate people to do action and not simply to teach them something new. Every type of learning in the world has no use if the audience doesn't take action to forward a project, a cause, a goal, etc. Information sharing of course is an important facet of any decision-making process, but a Microsoft PowerPoint presentation is useless without any type of call to action.
There are certain things that you have to remember when you're looking for a PowerPoint course. For one you have to make sure that the course entails actual application. When it says no software required, then look for another. You cannot learn using PowerPoint without learning how to use the software itself. Without the hands on experience of using PowerPoint, any new lesson acquired may be easily forgotten.