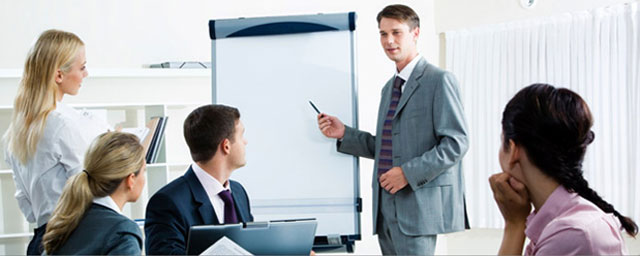 Project management training is in most part a higher level training that benefits managers, but it can also be used as a way to cement corporate values among employees and ensure they are on board with the corporations' guides and goals regardless of their position. The training teaches corporate members the process of starting, maintaining, and concluding a project from the ground up. It is ideal to give the employees a thorough idea about how projects develop and how they could contribute to them throughout their development. Unlike a risk management courses, project management training takes a more thorough approach to browse through the multidimensional corporate being. It is a fact that for an entity to succeed in the market it has to be packed with all of its members and not only those in charge. The degree to which employees are incorporated into the company can play an integral role in propelling a company forward and lack thereof can have a negative effect. Corporate training is almost the sole chance a company gets to dedicate a relatively long period to training a specific individual which is why leadership training should be incorporated as well.
Leadership training empowers employees and managers
Leadership training targets many weak points in both employees and managers. Every leadership training has an agenda to make each and every participant aware of their points of weakness and the means of fixing them by the end of training. It empowers employees and managers to improve.
Leadership training motivates employees to look forward to higher management role while it motivates current managers to do better at their positions to maintain them amid competition and move forward to hold even hire positions.
When combined with training in other aspects such as risk and project management, leadership training could prove to be an indispensable cornerstone of a successful training program.
Corporate training is meant to target long-term purposes as well as short term. From an employee point of view, getting leadership training now means that the corporation believes he will be a valuable asset to it down the road and not only now, which can significantly boost their morale.