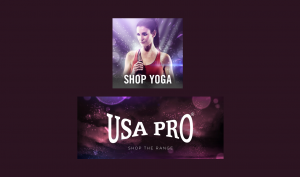 F.A.T or Fitness And Training Singapore online sports shop has provided variety of work out equipments, attire, gloves and footwear to meet their customer's needs in fitness compartment.
F.A.T's vision is to be a leading retailer of sports and fitness equipment in Asia. It has expanded in online platforms and it is an authentic sporting goods retailer offering range of well known brands.
Now you can easily find the top brands on F.A.T. website including Lonsdale, Dunlop, Slazenger, USA Pro, Sondico and No Fear.
The mission of F.A.T is to inspire many people to embrace a healthy lifestyle through fitness. Physical activities played a crucial role in preventing risks and diseases. It can help you to live longer, and intensify physical and mental health.
Lack of physical activities, would give a detrimental effects on your health such as high-blood pressure, diabetes and feeling lethargic. It is essential to cultivate fitness spirit to spur people to lead healthy and balanced lifestyles.
With F.A.T, there are pretty much of workout equipments you can find, such as soccer equipment, goalkeeper gloves, Shin guard soccer ball, hockey stick, MMA and boxing gloves and many more. The range prices may vary due to different versatile and designs, but affordable with a great quality.
For Yoga's fans, F.A.T. has provided durable range of yoga accessories and equipment. It is specifically designed to enhance your workout. In F.A.T, you can find yoga attire, yoga balls, yoga pants, yoga mat, and yoga leggings.
There are variety of yoga tops and pants from USA Pro with seamlessly garments – that comfortable and made from breathable fabrics.
Yoga is known to be relaxing and meditative form of exercises. It is important for you to know which fabrics are comfy and suit for the yoga classes. F.A.T. has provided professional help that would be able to give you assistance that you may need.
As an added advantage, these clothing such as boxing trunks, Yoga Pants, sports T- shirts and Bras, swimming trunks and vests at F.A.T were made of anti-bacterial material which means when you are sweating, it will less likely to have the undesirable smell of your body.
F.A.T staff is well trained and would be able to help you in time of need, and offers advices – regarding what to wear for work out, swimming, running, and many more.
About F.A.T. : Fitness and Training is an authentic full line sporting goods that available in Singapore- offering the best quality products at competitive prices, affordable and you can get all the top brands in F.A.T.
The mission of F.A.T. is to be recognized number one from the customers that selling the excellent sports equipments and sportswear both online and store in Singapore. We have work out equipments you need, as we have real passion for sports, just like you. For more information, visit http://fat.com.sg