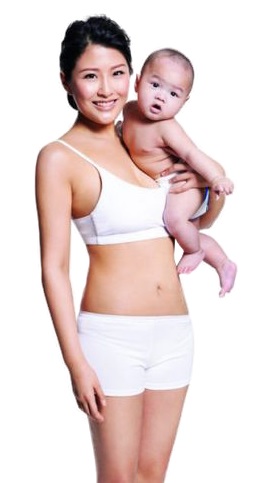 Giving birth can be quite an exhilarating and equally painful experience. If you're a new mum who's faced with the rewarding challenges of nurturing your newborn, you'll highly benefit from the positive effects of Jamu Massage from Mummy's Massage. This traditional treatment has been quite helpful for many mums over the centuries, and its effective results can help you bounce back to the healthiest version of yourself. See its many advantages by scheduling for a post natal massage today.
 What is the Jamu Massage?
Jamu literally translates to medicine. This traditional massage consists of mixed herbal ingredients which have their very own positive effects. It started its rise to fame during the 18thcentury, when botanical and pharmacological researches were geared towards the "Back to Nature" trend.
As most mums have perhaps benefited from services which provide Prenatal Massage in Singapore, the next practical treatment would be Jamu. The latter has helped in relieving anxiety and lessening the swollen feelings experienced by most mums upon giving birth.
 The ingredients of a Jamu Massage
A Jamu formulation typically consists of Lemongrass, Fennel, Ginger, Clove and Turi. These have corresponding benefits such as remedies from feeling bloated, nausea, vomiting, anorexia, exhaustion, spasms and many more. Jamu's ingredients are combined with cellulite cream and some slimming oil, so as to achieve its multi-beneficial effects to new mums.
 On scheduling for your very own Jamu treatment
Upon calling up Mummy's Massage and seeing your masseuse, a Jamu treatment's first method will include specific techniques which should predispose you to receive the Jamu formulation. These include strokes or techniques such as the Sengkak which should adjust the uterus back in place.
Heat Therapy will then be strategically applied to heal the body. This includes an herbal bath, hot compress and a vaginal spa. Afterwards, the Jamu formulation will then be applied to your tummy. The Slimming Wrap will then follow and it should stay on for eight hours daily.
After a whole massage and the related methods of a Jamu Massage, you will be advised on what to avoid as part of your post natal treatment. This includes not leaving the house for a certain period, eating hot food and avoiding cold drinks.
 What do mums say about Mummy's Massage's Jamu?
Most of the clients from Mummy's Massage are quite glad about going for a Jamu Massage. They felt relieved as bloated feeling were lessened. After giving birth, they felt sore and the traditional massage helped them get back on their feet.
 About Mummy's Massage
Founded by Salwa Salim, Mummy's Massage is the postnatal care expert which mums have relied on for their pampering needs. The provider has its line of prenatal, postnatal, slimming and fertility massages among others. Many have already benefited from the effective techniques of Mummy's Massage, as they provide affordable packages so they could experience ultimate caring treatments. If you're a new mum who's looking for a couple of pampering options, you may visit http://www.mummysmassage.com/ today.